"This can't be happening!"...
That was going through my mind during the World 8ball Championship's final 2012, my second final in 2 years and after losing the previous one....
Let's rewind, the year is 2011 and my first daughter Lina was born late October 2010 after 120 hours of labor, ending with a cesarian operation.
Both my wife and me were still in shock from the whole situation and the bad sleeping nights didn't lead to good recovery so my game took a dip. I had to adjust to this new situation and it took a few months before I started to feel relaxed again and trusted my game.
The timing was great, because this was right before the 2011 World 8ball Championships.
Having won two bronze medals there before, I liked the tournament a lot and was excited to head back over.
Things started to click and mentally I was in A-game mode with extreme focus and a relaxed body, the deadliest combination 🙂
After beating Appleton in the semi's, I had to face my Mosconi buddy Karl Boyes. Karl started the finals much better and jumped ahead like 9-2 or so in a race to 12. I finally caught my gear and clawed back into the match with numerous break and runs, eventually tying the score at 11-11.
I had the final break and as you know in high level 8ball, this is HUGE. No magic rack was used though.
I broke.....
Balls were flying everywhere....
Several balls coming close to pockets..........
But the last ball rolling ended 1mm infront of the side pocket and didn't drop....
Karl ran out for the title.........
I was crushed, going outside to the parking lot and cried on the phone. How close can you get to winning the World 8ball title!!!!!!!!!!??? The pain...
A year later, I got my second chance!!
After another solid event, this time with the magic rack and winner breaks(can you believe it), I had to face Orcullo in the finals in a race to 10. He won the lag and proceeded to break and run the first 5 racks. That's when the demons from 2011 started coming back to me and not losing became more crucial than playing the game and focusing on the process.
The pressure became too much and I played under my level, losing 4-10...
Two lost World Championship finals in a row. "Will I ever get another chance???" That was running through my mind......
Most players don't even make it to the finals once in their entire career...
On top of these two body blows, Billiard Digest ran an article early 2014 where they showed some criticism about me not having won enough major titles. 2nd place Qatar Open, 2nd place China Open and 2 x silver at the WC 8ball. Even my WPA World title 14.1 was not credited as a major title...
To be honest, this really hurt. What about all the titles I did win??? But you know what, pro sport is hard and people are remembered for their wins and not their silver medals. If I ask you know who lost the World 9ball finals to Wu and Bustamante, most of you wouldn't know...
But Taiwanese Po-Cheng Kuo DID get to the finals twice, which is amazing. However not many will remember....even though he only lost by one rack to Wu.
My point is, in my mind it felt unjust. It felt like an attack. It felt rude.....But what was I going to do about it???
Just roll over and feel sorry for myself....? Blame those who wrote the article? Blame bad luck for not winning more finals? Think that this was all I had in me?...
Hell no, I said. I have more in me and I will win this World title!!
Not for them, not to show them, but to show me!! To show myself what I'm made off.
So I went to work. How? By adding even more Ninja focus. My goal became my mission! Every table session, I was thinking about it, every workout it was on my mind. The process was intense and great. And because of that, tournament wins were coming in early 2014.
Coming into the World 9ball summer 2014, I was solely focused on the process and being mentally in top form. And yes, I got to the finals vs Albin Ouschan.
Going into that final match, the demons came back....
"What if I lose this final", "I can't lose this match", "Don't lose now". I had to battle away these inner demons early on. But then away they went and in the last stretch I played solid and took it home. 🙂
🙂

🙂
The relief was unbelievable, all the chains came off and I won 4 more tournaments in a row after that.
I'm not super human, I don't believe in any crazy talents. I believe in what one man can do, another can too! If....you put the real work into it that it takes. If I can do it, so can you!!! You have more in you than you know. Maybe not at the pool table, but then in other parts of your life.
Let them come out, bring out the best of you. That's why we're put here on earth, to share our greatest skills! 🙂
It's not about what happens to you in your life, it's how you react to it!

This is part of your Attitude and is one of the lessons from the Mental Foundation Chapter.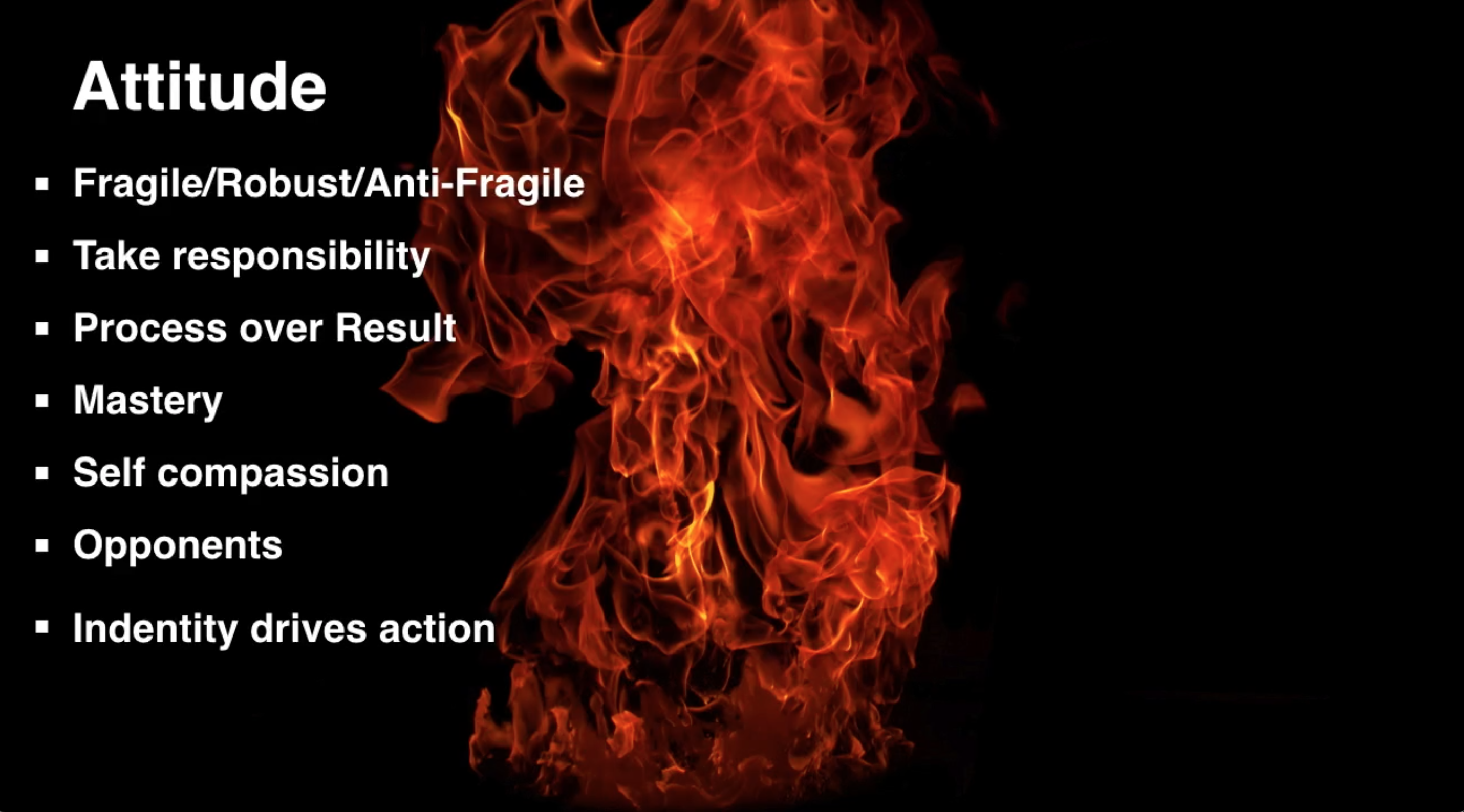 If you would like to take advantage of more lessons like this, head over to Terminator-college.com and check out the 6 courses that are available for you. 🙂
If you have any questions or inquiries, feel free to reply to this mail or send me a pm on Instagram or FB

See you over there!
All the best
Niels "The Terminator" Feijen