⬇️ Scroll down below for the overview ⬇️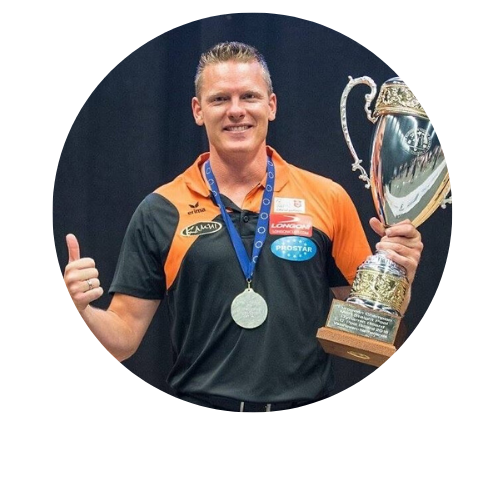 Hi, I'm Niels "the Terminator" Feijen
In 1997, as a 20 year old youngster, I took the massive leap into the unknown.
I followed my passion and went all in to become a pro pool player. Two 6 month trips to the USA and many road adventures later, it was time to let the gambling and underground scene go and hit the tournament scene.
20 amazing years later I've competed against all the great players in the world's best events. :)
Along the way, I've hit many competitive walls and throughout all my travels and adventures, I've enrolled in multiple classes, took many one on one personal development sessions with experts and read a ton of books.
My goal is to take all my gained knowledge about the mental game and share that with you so your inner mental giant can also be unleashed! :)